The day of competition is one of nerves, excitement, and so. much. hairspray.
Throughout the chaos of running your dances, stretching, warming up and doing your makeup, it can be hard to remember to eat. When you do remember, it's usually something quick, high in carbs and high in sugar.
When you take the time to make healthier food choices around dance competitions, you'll find that you have more energy for the day and you'll recover quicker. Try some of these healthier swaps and see if your performance, endurance and recovery increase at your next dance competition.
Eat This, Not That!
Rice Cheddar Crackers vs. Cheez-Its
Fresh, whole foods are always the best choice for athletes, but I know that sometimes we just need something easy. If you're going to eat packaged foods make sure you avoid words like "enriched" and ingredient lists a mile long. I love these rice crackers because they're naturally gluten-free and less inflammatory on your hard-working joints.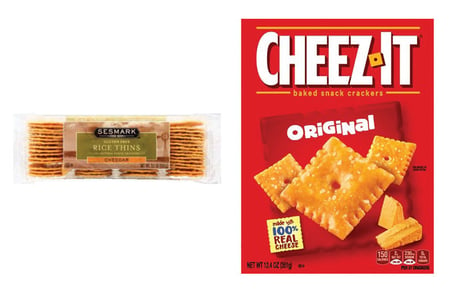 Kind Bar vs. Clif Bar
The same rules apply for snack bars. Can you read the ingredients easily? Even better, can you SEE the ingredients? Nuts and seeds are natural sources of healthy fats and protein, which are essential for rebuilding muscle and promoting recovery. Competition nutrition for dancers should promote these things as well as healthy carbohydrates for energy.  A kind bar with coconut is a great example of all three macronutrients doing their job.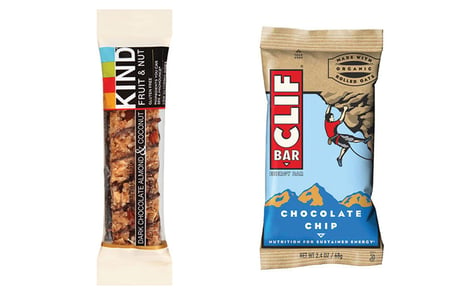 Protein Smoothies vs. Naked Juice
If you have the chance to make your own food you're going to be better off. Controlling the ingredients is going to lower sugar and extra garbage that could make it harder to rebuild strong muscles. Store-bought smoothies lack protein and are sometimes filled with added sugar. As I've said previously, competition nutrition for dancers needs to have a carbohydrate, a fat and a protein. Make your own protein shake to include all three.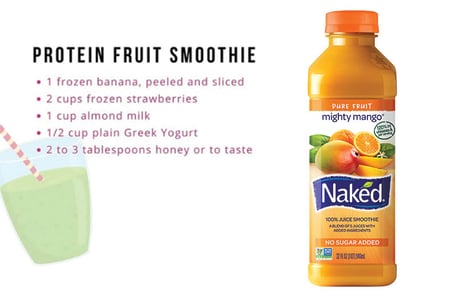 Coconut Water vs. Gatorade
Gatorade and I are in a fight. The eye-catching colors, the variety of flavors and athletic endorsements make them a staple in every dancer's bag. What the commercials don't tell you though, is that Gatorade has as much sugar as five Reese's Peanut Butter Cups. Competition nutrition for dancers requires a steady state of energy all day long; this product is one I always have to convince people to swap out. For that lasting energy, plus hydration and electrolytes, you can have coconut water. It does all the same jobs without added sugar and colors.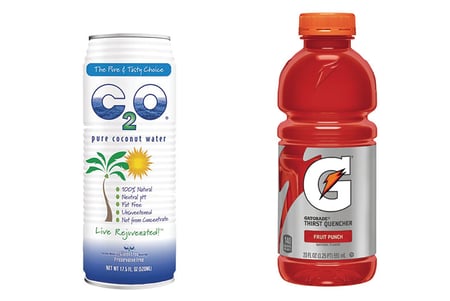 Greek Yogurt vs. Conventional Yogurt
Yogurt is a great option for breakfast on competition days when you get a yogurt with more protein than sugar. Too much added sugar from popular brands can suck your energy by the time you need to take the floor. Find yourself a Greek yogurt high in protein, low in sugar and with real fruit, not fruit flavored syrup.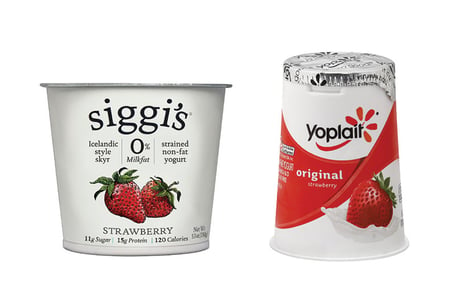 Whole Grain Toast and Peanut Butter vs. Bagel and Cream Cheese
I've eaten many a bagel and cream cheese in my dancing days before I knew I needed protein to sustain my energy! A whole grain piece of bread offers more fiber and more vitamins than a white flour bagel. This means you'll stay fuller longer and actually get some nutritional value from your food. Peanut, almond or sunflower butter give you healthy fats and protein to keep your satiated and of course, help in recovery. Toast and peanut butter is the perfect competition breakfast, snack or pre-workout when you're in a rush.