Keep your dancers fit and training safely whether they're at home in a pandemic or a holiday break.
Below are 4 exercises that will work and strengthen your dancer's core, glutes, ankles and hips. 
I chose these areas of focus because when they are trained properly you'll see a decrease in injuries and an increase in control and consistency.
I also chose these
specific exercises
because 
they are simple and effective so you know your dancers are safely getting stronger.
Forward this email to your dancers and have them try this plan out tonight!
?Fitness Level: All. There are variations of each exercise to make them harder or easier
?? Equipment needed: none but adding a loop band will increase intensity
⚡️Details: Do each exercise 10 – 20 times per leg. Do three times through.
⭐️Click on each image to watch it in action.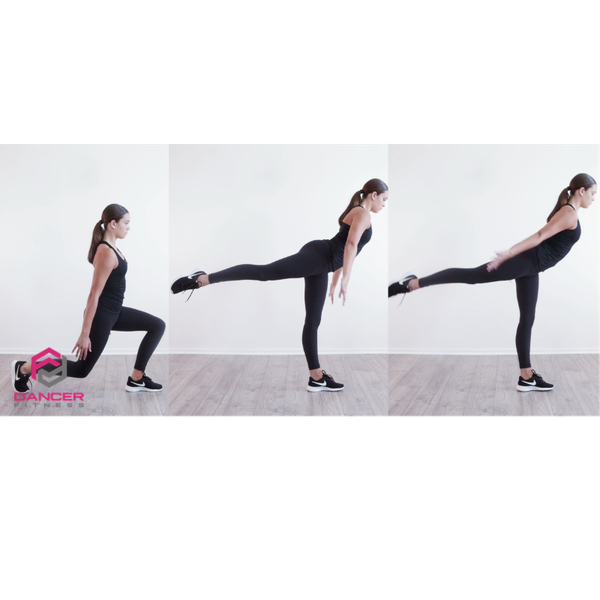 Lunge Airplane
In a reverse lunge, press off your back leg while leaning forward in your upper body.With your back leg extend straight behind you, pulse your arms for 4 counts before returning to a reverse lunge.➕Add a pulse at the top for a challenge
➖Hold on to the wall to make it easier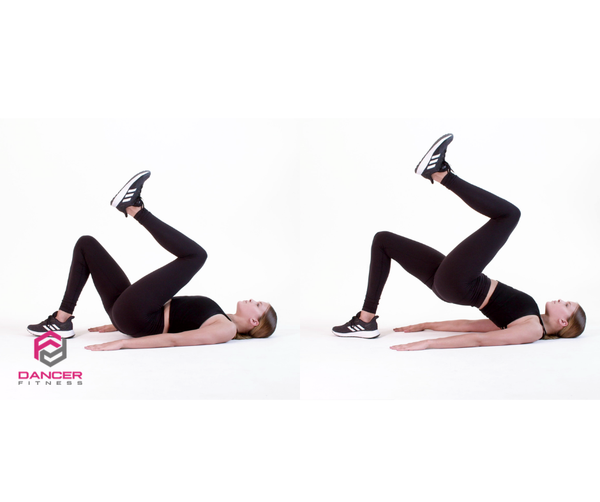 One Leg Hip Bridge
On your back with your knees bent, lift your glutes so there is a straight line front your knee to your shoulders
Lift one leg off the floor and return your glutes to the ground.
Repeat on the other side.
➕Hold at the top for 30 seconds after doing 20 repetitions
➖Put both feet on the ground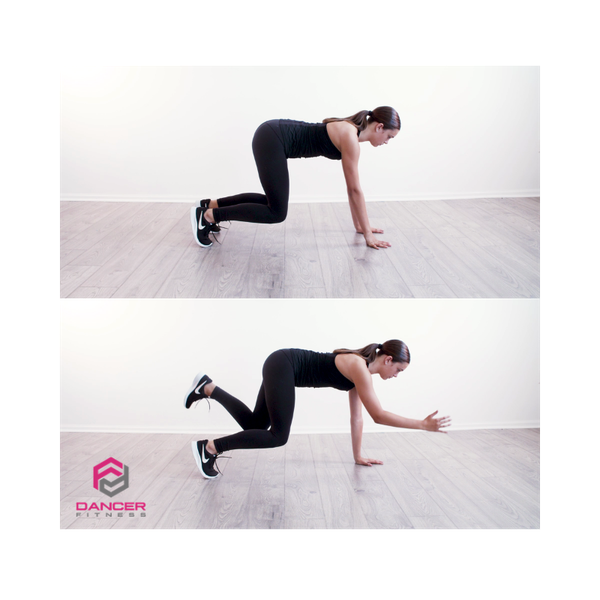 Hover Extend
Starting with your hands below your shoulders and knees below your hips, push your hands in to the floor until your knees are 2 inches above the ground.
Slowly lift one arm straight in front of your shoulder while your opposite leg lifts straight out from your hip.
➕Bring elbows and knees to meet in a "crunch"
➖Only extend an arm or leg, not both at the same time.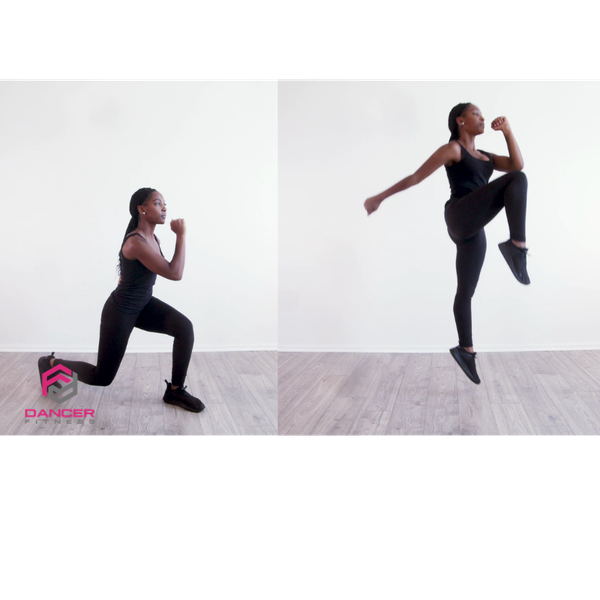 One Leg Skip
Starting in a reverse lunge, drive your rear knee towards the ceiling and explode off your front foot. Make sure you point the foot at the top. Roll through the feet on the way down.Use your arms to aid with momentum.➖Remove the jump
Still training at home? Make the most of it with this full training plan for for safe and effective conditioning at home. https://forms.aweber.com/form/39/827855939.htm